Up-cycling Japanese Vintage Kimonos
Posted by BIJIBIJI DESIGN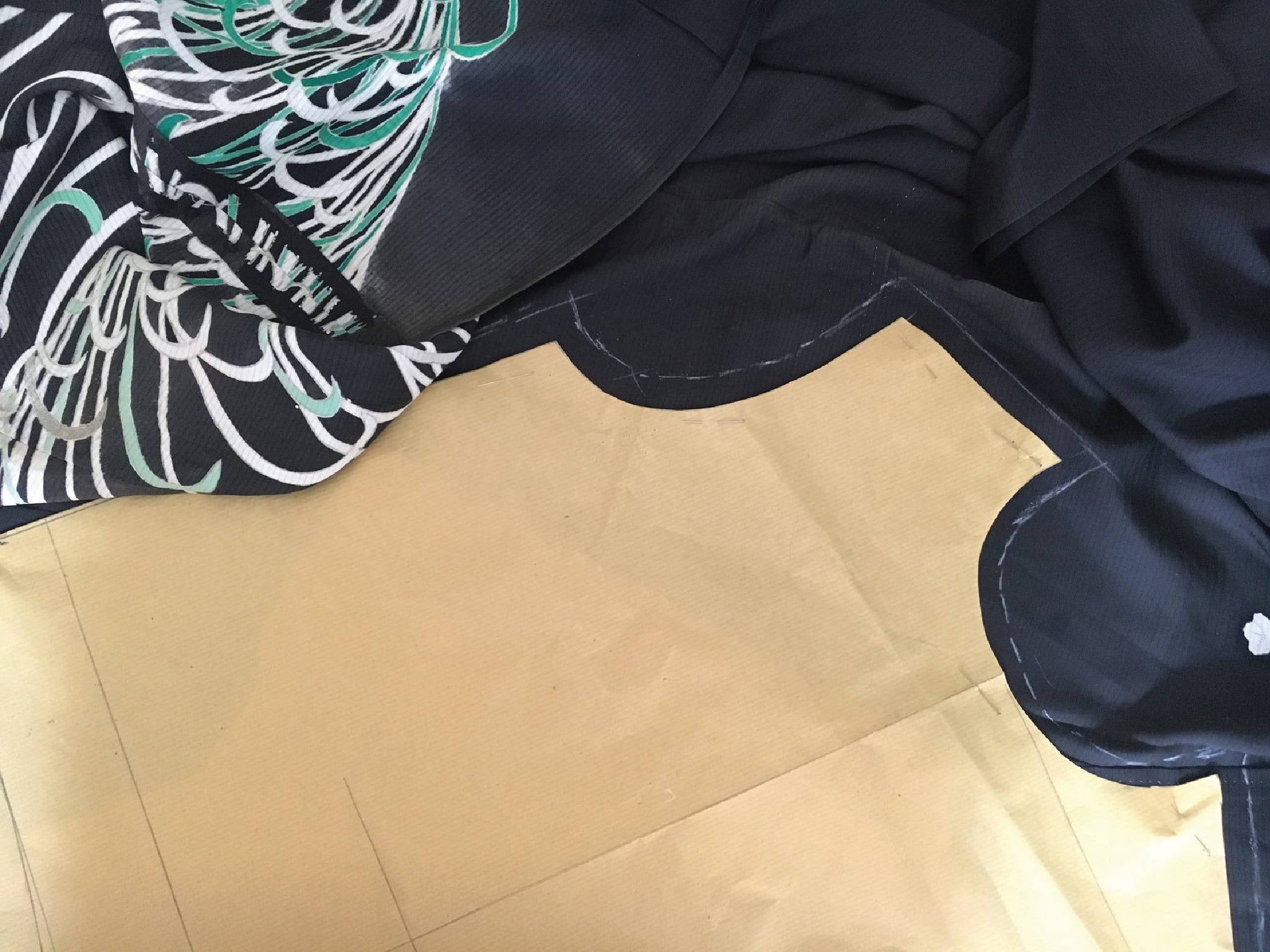 Hi guys! We have great news for you. Biji-Biji is collaborating with NAKAKOMA ORIMONO, A very well respected company that its goal is to keep the spirit of kimono and the craftsmanship that goes into it alive.
Miss Akiko, who is a journalist, has contacted and asked us if we can work with Nakakoma company to give a fresh take on their traditional wear and to help the crafters keep their skills alive. After knowing about their cause we were glad to work with them and has set a date for a meeting with Ms Akiko and Nakakoma.! Having already the same goals for our respected companies, we were able to strike a collaborating project together.
They were quite impressed with what we had to offer and were keen on collaborating with us. Miss Nakajima wanted us to transform their old stock kimonos into casual wear items and be incorporated together with our seatbelt bags. She has tried to do this project with local Japanese artists but has to yet landed on an idea that elevates and re-innovate the traditional kimono. She is hoping, our collaboration of Malaysia meets Japan would be the finishing touch for this project.
To let you guys get more familiar with Nakakoma ORIMONO work, I explain a bit of their rich history.
The company was founded in 1947 originally a weaving company. After discovering his Daughter –in-law (Ms. Nakajima) had the talent and passion for Designing Kimonos, they decided to open a second business of producing Kimonos.
One of the company's strength was Kaoru's as it follows the original way of making it but always added with a modern twist. All the craftsmen working for the company were required to have their skills perfected and to produce top notch work and with proper accurate techniques.These techniques learnt by the craftsman are rarely to be found nowadays. All Kimonos produced by Nakakoma are hand sewn, hand weaved to perfection. Ms.Nakajima is the 4
generation from the Nakakoma company and since her husband had suddenly passed away in 2014, she has been the Head of the business and she has the chance to expand her business to Malaysia in 2015.
We are excited to let you all know that we are working on making and reusing old wedding kimonos that are given to us by miss Nakakoma and transforming them into trendy clothes and bags .We are thrilled and delighted to contribute to this project and make a change.
Here are some images of Nakakoma Orimono Kimonos.
We will be busy spending our time repurposing these beautiful pieces into modern garments very soon in our workshop! Would update more on the next post! 
Collection 2019
Sale 70% Off
Title for image