Jason's Men Shop Fabric Donation in Support of Repurposed Fashion
Posted by BIJI BIJI ETHICAL FASHION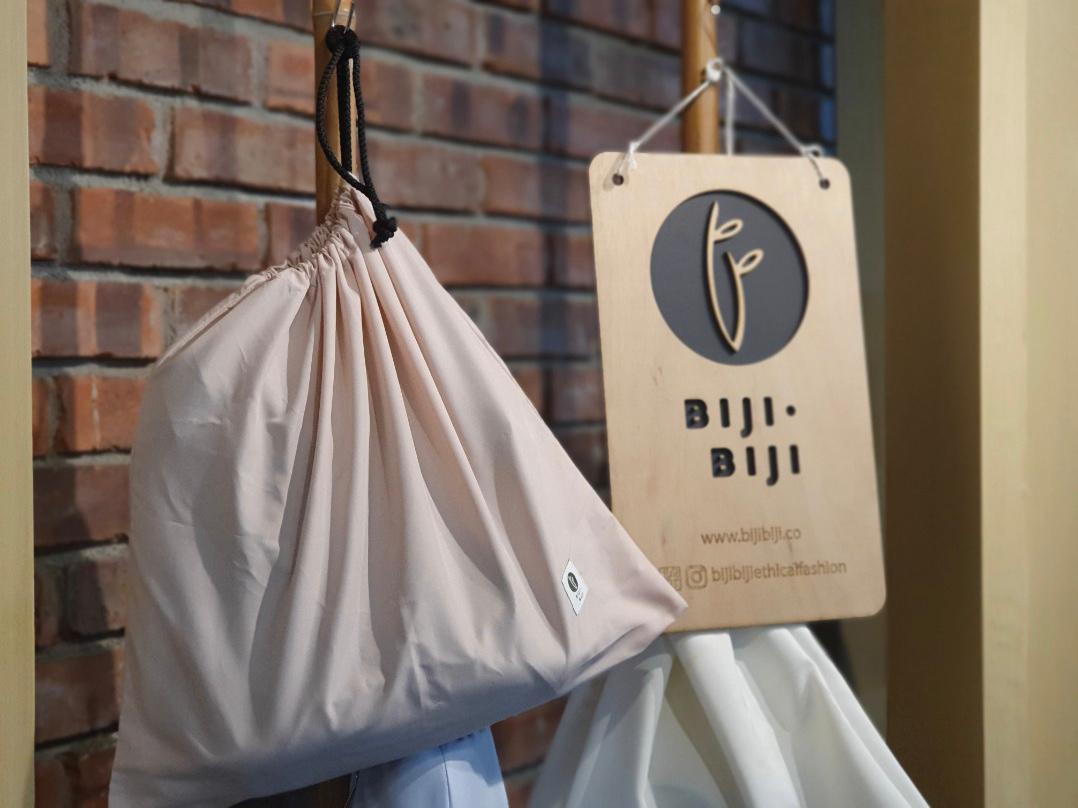 By: Supriya Sivabalan
Jason's Men Shop
has been around for the past 45 years and is a pioneer tailor in KL which specializes in bespoke clothing. Jason Kumar Ranai is a college friend of Rashvin Pal Singh, Group CEO of
Biji-biji Initiative
. 
Knowing Biji-biji's cause as a social enterprise as well as Biji Biji (a subsidiary brand of Biji-biji Initiative) as an ethical fashion line
and
given the ties of the two friends, Jason decided to donate high-quality and unused fabric from his tailoring shop to us. "I chose
Biji Biji
because I am truly inspired by their goals and objectives in innovating things out of waste", Jason said. He is extremely confident that his premium fabric will be in good hands here at Biji Biji and also mentioned that he is "just glad to help out a little!"
Jason is very supportive of Biji Biji as an ethical fashion label as well. Being a brand that is committed to pushing the boundaries and curating change in the fashion industry, Jason's kind donation has brought us one step closer to transforming the alternatives of the fashion industry into the norm with our handmade and upcycled clothing and accessories. 
High-quality fabric donated by Jason's Men Shop 
100+ rolls of fine fabric from Jason Men's Shop was graciously presented to Biji Biji. Jason said that this fabric was no longer of any use to his establishment, but is branded and of some of the finest quality. Hence, he had to figure out what to do with such precious material. With the aim of sustainable fashion and housing collections that were built on the basis of upcycling, our
classic seat belt collection
,
banner collection
and
felt collection
, Jason unquestionably chose the perfect place for him to pass on his fabric to. He can rest assured that the fabric donated will be cherished, just as we cherish all other materials that can be upcycled. 
Rolls upon rolls of fabric waiting to be transformed and utilized!
These unused fabric that was donated by Jason is considered "deadstock material", in technical terms. Deadstock essentially refers to something that is unused, and in this case, is fabric that was never put to use in the making of suits. Traditionally, deadstock fabric would be held on by brands who are unable to let go of the excess fabric in their possession for a few seasons, until they completely go out of style and are tossed to landfills.
Biji Biji's dust bags made from deadstock material
Biji Biji is here to rescue these deadstock fabrics before they are thrown away and transform them into functional products. Currently, we plan to use this fabric to make dust bags for our Biji Biji bags. (psst: Every Biji Biji bag that costs over RM100 comes with a free dustbag!).
These dust bags are great to keep your bag in to protect them from dust bunnies but can also cater to a multitude of uses, subject to your creativity in reusing them! The dustbags are great as a lightweight shopping bag for your weekly drop by the grocery store, can be used as a laundry bag and even a shoe or gym bag! Made from good fabric, these dustbags are versatile and practical. You will definitely be able to get some use out of them one way or another.
We extend our greatest gratitude to Jason's Men Shop for considering a more sustainable alternative of repurposing deadstock material instead of leaving it unutilised and ending up as waste material. 
If you have material lying around and believe it could be upcycled through simple innovation, do reach out to us at fashion@biji-biji.com!
Collection 2019
Sale 70% Off
Title for image