The Hunt for Plastic Straws
Posted by BIJIBIJI DESIGN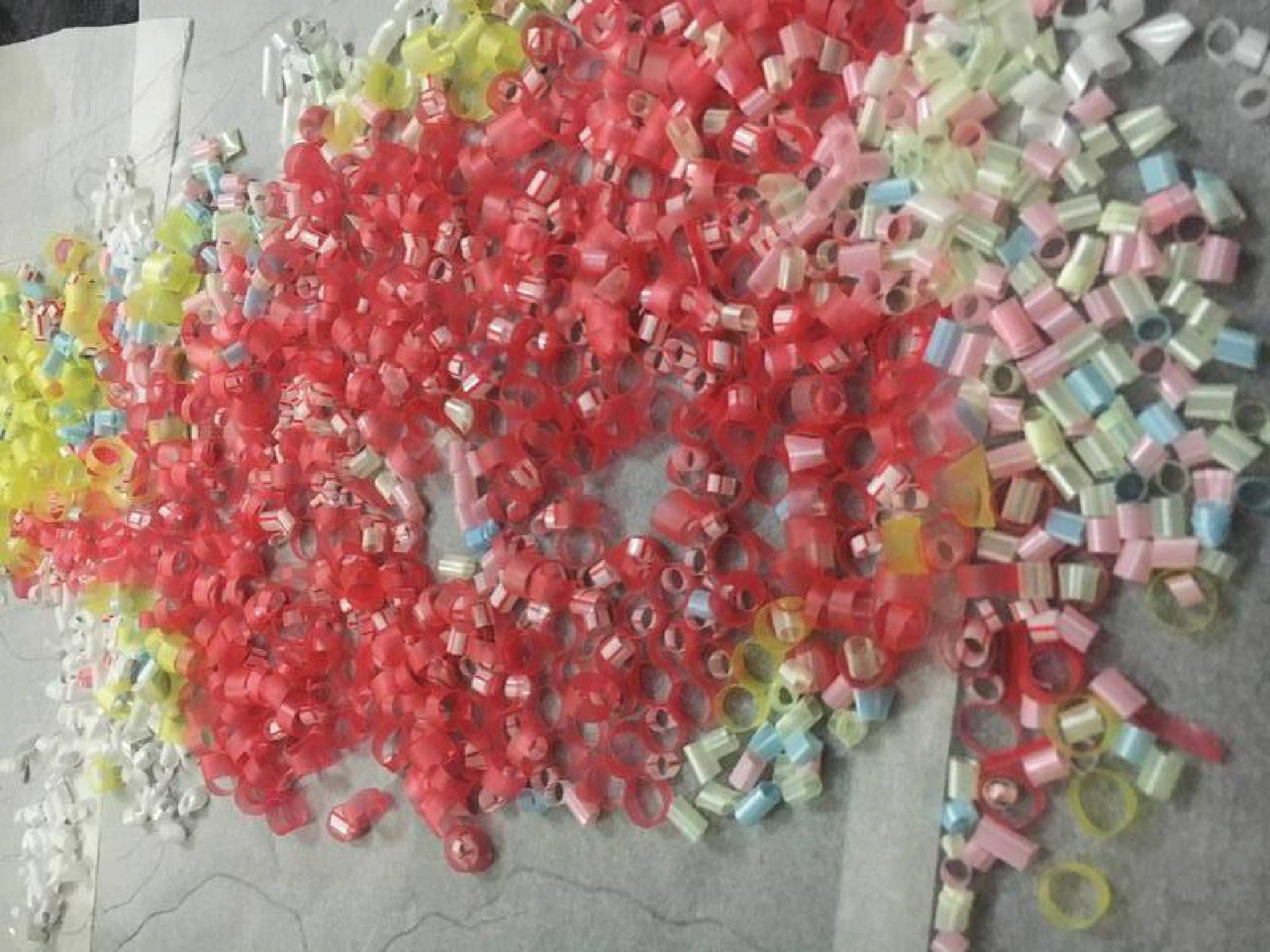 Before we begin our introduction towards how and why we are collecting straws, you're welcome to take a closer look our spontaneous operation team, which consist of Sufia and I. I figure since we are writing a blog about this, it would be quite appropriate to post up a sneaky photo of me taking used straws. Et voila!
Took. I took them. If I was stealing these straws, the waiter's expression would be otherwise. Us being girls in the fashion team we've decided to channel all of our rebellious enthusiasm towards Sunway Putra Mall during our lunch break, and perhaps it would be a little bit more fun by making it seem like we're playing a game. 
Like Amazing Race. 
The best part about our new initiative of collecting used straws is our collaborative project with Janice Chai to realise her Miss Malaysia Earth's Eco-Dress! The idea came up through a conversation about straw waste with Ambika ( our Head of Sustainability). She shared a YouTube DIY video, whereby the user cuts the straws into tiny pieces and iron presses them to create vibrant fashion accessories or basically.. anything your heart desires. It's so brilliant. I can't resist myself. 
So! Our first stop was at Nando's! Observing by the fact that they offer lunch set combos, customers would most probably use their signature white straws ( that's what we strongly believe). Yes, we are natural schemers like that and scheming is in our blood.
There were a line-up of restaurants side by side in the mall, making it much easier to collect and ask for them. It wasn't lunch time yet so maybe you'd find me standing 3 feet away from an almost-done table, patiently waiting for them to finish so I can get my hands on their straws. Yeah I was pretty desperate.  
Do you know the average usage of a straw lasts for only 20 minutes? And after that we dispose them? There are about ten million straws used on a daily basis and a lot of it is currently polluting our world's ocean and the aquatic life in it.
To be honest, we found out that many restaurants are very willing make the effort to collect them for us. They love the idea of doing it for a good cause, rather than chucking them into the bin after every use. Here we have a photo of the manager of Swensens posing with their used straws :)
Staffs at Starbucks are so awesome! They even washed and dry the straws for us - THANK YOU! 
In such a short time, the managers humbly pointed out that there will be no guarantee on how many straws they would be able to collect for us, as the crowd that day was pretty quiet. At the end of the day we've managed to gather around 76 pieces of used straws in just 2 hours. Imagine the amount of used straws we're able to gather if we position a collection box in every restaurant..... 
Other miscellaneous activities in the itinerary includes us expressing our interest towards swimming by diving into the rubbish bin for used straws. In any event should anyone discovered our little mischievous act, please come on over and say hello :). I promise we won't bite. 
To complete our quest, we also had our lovely Biji-biji colleagues help collect them from pasar aunties and mamak stalls nearby! I would love to continue writing more about what we're going to do in the next post.
We are definitely on to something. 
A tremendous SHOUT-OUT to (**drumroll ) Starbucks, Tealive, Nando's, The Chicken Rice Shop, Swensens, DubuYo Korean Dining, Friends of Burger, Boat Noodles, Secret Recipe, Subway, Mamak stalls, Simple Life Healthy Vegetarian & that lovely aunty from the morning pasar for supporting our Scavenger Hunt for Straws ! 
Here's a little sneak peak of what you can do by melting straws, you'll understand my excitement. 
Collection 2019
Sale 70% Off
Title for image