Donate Your Idea
Posted by BIJI-BIJI DESIGN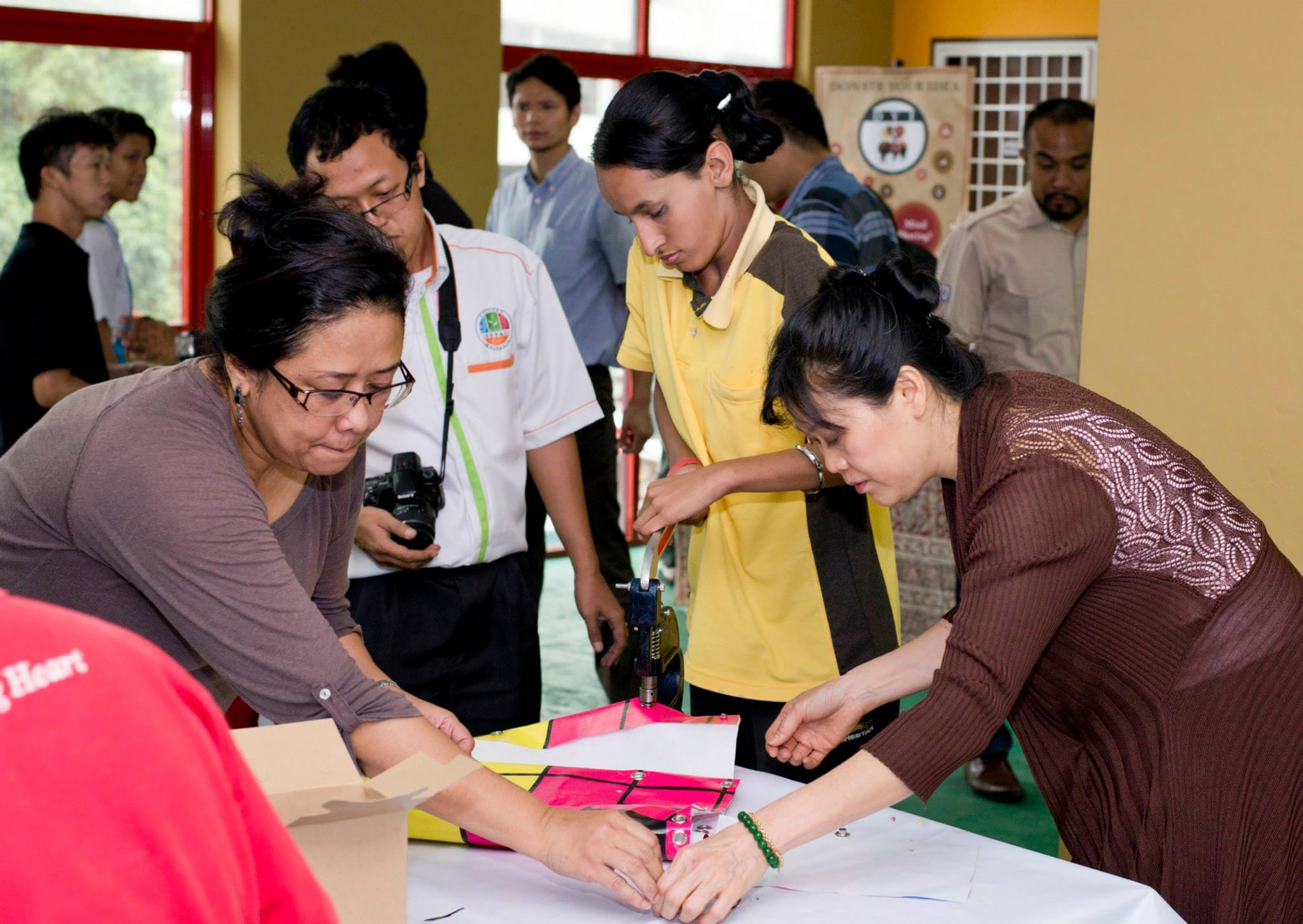 The Donate Your Idea (DYI) project was a collaboration between Biji-biji and Yayasan Inovasi Malaysia (YIM). This project was launched to promote prolific designers to waive their intellectual property for the benefit of the communities with disabilities and in need. As part of this effort, Biji-biji Initiative waived their Banner Bag design to kick off this project where YIM adopts the design for their upcoming conference.
This project is a great example and a perfect way to explain how "Circular Economy" works. A circular economy is an alternative to the linear economy where a product is made and later dispose at the end of its life cycle. A circular economy is where we keep resources in use for as long as possible, extract the maximum value from them whilst in use, then recover and regenerate products and materials at the end of each service life. This also has the potential to reduce extraction of earth's limited natural resources while reducing the amount of waste in the landfills. What was once thrown in the landfills might have a chance for a 2nd life. The design can be made anywhere around the world with just a sewing machine and a few simple materials.
Apart from educating about sustainability, this is also an opportunity for Biji-biji Initiative to engage with the community. During this project, members of Generating Opportunity for Learning Disability Foundation (GOLD) were invited to attend a workshop - to design and create a bag using a simple set of tools and of course banners! Biji-biji then develops the design further into a final product.
The event hosted a production workshop attended by 20 members of GOLD consisting children with learning disabilities, single mothers and members of the Rohingya community. They were given training in the production of innovative designs to empower them in attaining a sustainable livelihood.
We hope that this workshop will ignite the creativity and innovativeness of the disabled communities and they will be able to benefit from it in creating a sustainable income. 
Collection 2019
Sale 70% Off
Title for image