Working With Batik Artisans
Posted by BIJI-BIJI DESIGN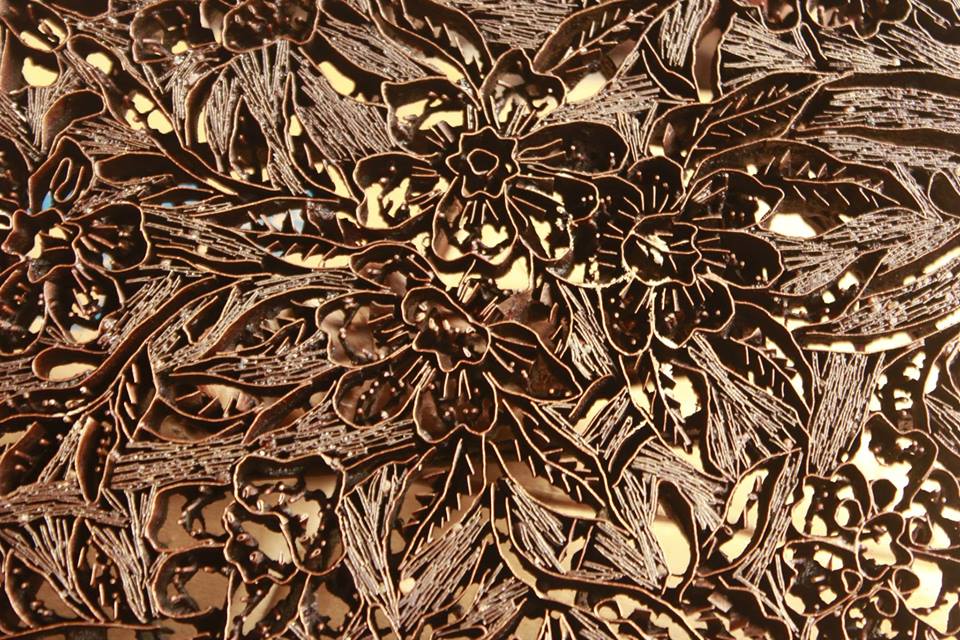 A local trade that remains the few which employs to empower rather than employing the cheapest possible, the Malaysian east coast and Terengganu had always been a sanctuary of tradition.
From once having a row of shops serving as the go-to area for those looking to buy or produce Batik, suppliers, traders and practitioners have now had to make way for bigger commercial developments such as, of all things, fast food (Chicken Cottage now sits atop what once was Malaysia's sole Batik Stamp maker's 'Kampung house', sea-view workshop. Somewhat displaced by modern developments and consumerism, we also witnessed the struggle.
Here we met Pok Ya, who once worked from his workshop, a Kampung House, right by his family home, both facing the beautiful Malaysian East Coast view of the South China Sea.
Pok Ya is the sole Batik Stamp maker in Malaysia. Until today, he crafts by hand amazingly intricate stamps made out of discarded aluminium from once cooking oil cans. Batik brands of today are most likely to buy patterns crafted by him, or submit digitally printed graphics to him, which he would then replicate by hand, with an old soldering machine, into a 100% accurate copy of the patterns, but in Batik Stamp form. He sells these stamps for a meagre RM100-RM500, while brands you find today, will profit by incomparable margins. A feat impossible if not for Pok Ya.
Sadly, he now has to work on the 16th floor of a low cost government housing project given to him in compensation of the land he had forfeited to the state, to make way for "economic development". Chicken Cottage, a British fast food chain, now sits atop his former Batik Workshop.
Batik remains intricate, beautiful and sought after, the economics and politics of it's surviving practitioners, increasingly becomes a tough and disparate landscape.
We formed bonds and partnerships, a connection to the place, culture and community we deeply appreciate. We hope to share with you Biji-biji bags with incorporated Batik.
Collection 2019
Sale 70% Off
Title for image